Keeping your stock levels under control can be one of the most difficult things about multi-channel selling. If you've got the same product listed on eBay, Amazon and your web store  then you risk overselling on one channel, or not having enough stock to cover demand on another channel.
Thankfully, multi-channel software like ChannelGrabber can remove these problems with automatic stock management. ChannelGrabber automatically updates your stock levels across your sales channels whenever an item is bought, which means you can offer all your stock everywhere and never worry about overselling.
ChannelGrabber achieves stock harmony by  matching up products with
identical SKUs
from different sales platforms. Once your products are brought into ChannelGrabber, it's easy to manually modify stock levels when you get a delivery. You can also make life eveneasier and modify your stock by uploading a .CSV file. Advanced Stock Management ChannelGrabber can do more than just automatic stock management- advanced features let you fine tune the stock levels that are displayed on different sales channels.
1) Fix the level at 
This option will fix your stock level at the amount set by you, allowing you to show a permanently high or low stock level to customers. When somebody purchases a product from a fixed channel, the stock is deducted from the true level on ChannelGrabber, while the fixed level continues to be displayed. This can be useful as many retailers find that displaying a low stock level on a product can increase sales, as the perceived 
scarcity of the item 
creates a sense of urgency.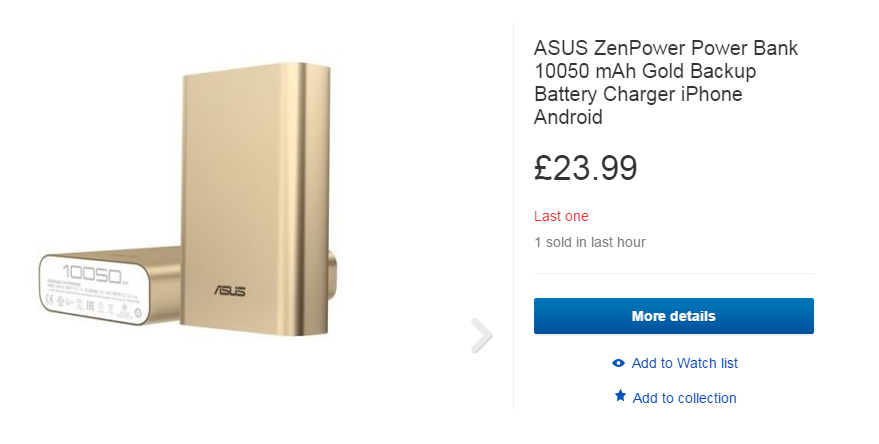 2) List up to a maximum of
This option lets you list a set maximum amount of stock on a particular channel. If you set the 'List Maximum' to 10, only 10 of your item would be listed regardless of how much stock you actually have.  The channel stock will stay fixed at the list maximum until the true stock falls below this level. This feature is useful when there are limits on how much you can sell on a particular channel. eBay, for example, only lets you list a certain total value of items, which can can be 
quite low for new sellers.
In this instance, you'd want to set low maximum limits for all your stock. That means you can get your full range up for sale, knowing that even if your items sell fast they'll never oversell.
This feature is also helpful for targeting your stock to specific channels. If you know an item doesn't sell as well on eBay compared to Amazon, you'd set a maximum stock level on eBay to leave more room there for the blockbusters. Learn more about our automatic stock management here.