I am sure that you will have all seen or heard about the Prime Minister's television address on the 23rd March 2020 announcing further measures to contain the spread of the COVID-19 virus. For retailers, his announcements prompted as many more questions as he answered causing widespread confusion and concern amongst our customers and I'm sure many more UK online retailers. We're keen therefore to interpret information from a variety of Government and media sources for our readers with the intention of providing the latest definitive guide to online retailing during the COVID-19 coronavirus pandemic.
In his public address to the nation, Boris Johnson essentially announced a complete lockdown of the UK, banning people from leaving their homes or meeting in groups of more than two people as his Government strengthens efforts to enforce social distancing measures to in turn prevent the spread of COVID-19.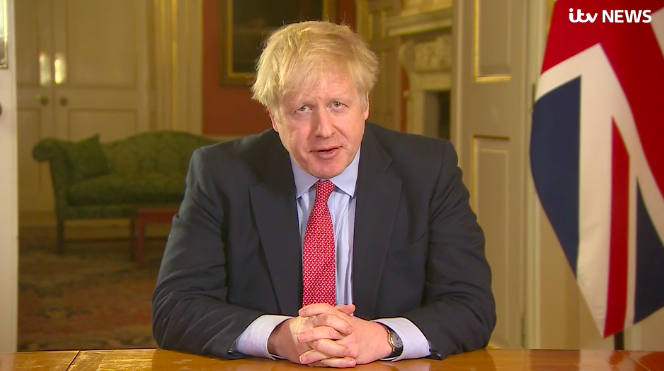 In addition to the measures to restrict movement and social interaction, the Prime Minister also announced that further to the closures already enforced for the food, drink and hospitality sector, all non-essential shops will close with the exception of a small group of "essential" retailers who will be allowed to stay open.
The purpose of these closures is to prevent social interaction and clearly NOT to destroy the economy by shutting down the retail sector in its entirety. Tens of millions of people are now virtual prisoners in their own homes, officially allowed out for no more than a single piece of exercise per day or a trip to the supermarket. Almost every shop is closed and so for most goods, online retail will be the public's lifeline for at least the next 3 weeks (though I suspect far longer).
For this reason, the UK government have explicitly excluded online retail from these closures and restrictions as can be read in paragraph 3 of this document. Specifically, this Ministry of Housing, Communities and Local Government paper states "Online retail is still open and encouraged and postal and delivery service will run as normal."
ChannelGrabber /Cloud Commerce Pro / Cloud Seller Pro provide essential software [and services] necessary to enable online retailers to [insert links for each to the respective features pages on each site] channel demand, manage listings, warehouses, stock and orders, billing, shipments and customer communications. We have long had an important role to play in enabling online retailers to scale and reach more customers through more selling destinations, but we have seen a surge in online sales by our customers in the last week with order values growing at unprecedented rates. Online retailers who use our technology and services are providing an essential service to their own customers in these very difficult and worrying times.
Of course it will depend upon the individual online retailer and their product categories. Amongst our own customers there are vendors selling sports equipment, DIY goods, pet supplies and craft items who are experiencing an explosion in sales which is stretching their supply chain to the limit. But we also have customers who supply the catering and hospitality sector and others who sell into the travel and leisure markets – needless to say, their business has collapsed. But on average our customers have experienced a over a 100% increase in order volumes in the last week alone.
Many small businesses will fail as a direct consequence of the COVID-19 pandemic. Many more will panic and batten down their hatches. But far from seeing the latest announcements as a cause for panic, we believe that online retailers should be looking to strengthen their resilience and efficiency, to be bold and entrepreneurial and to keep the supply and fulfilment chains wide open for UK consumers.
When life and business return to normal in the coming months, they will do so after a period of time in which conventional retail has ceased to exist. One has to wonder if this will be the new normal for retail and if consumers will ever return to the highstreet. Who can predict but for our part, we see our role in facing the COVID-19 crisis as one of empowering multi-channel retailers to overcome their challenges and to ensure business process optimisation and continuity for our online retail customers?
UK Government policy is changing daily and we may yet see further tightening of restrictions on individuals and businesses so we will provide further updates here as appropriate. In the meantime, we advise all of our customers to monitor the Government guidelines for employers and businesses which can be found here and of course, please pay close attention to the personal health advice which can be found on the NHS website here.
Make eCommerce Easy with ChannelGrabber
ChannelGrabber is the best inventory management software for scaling eCommerce businesses seeking multichannel order management, warehousing, automated shipping and customer reply manager functionality.
Make operations effortless, by connecting Direct to Consumer (DTC) channels, such as Shopify, Magento and WooCommerce, with Global Market Places, including Ebay, Etsy and Amazon, to Third Party Applications and Courier Services in one platform.
Increase profitability with access to world-leading eCommerce software and support.
It's time to be confident with a software provider that is trustworthy, transparent, and predictable with pricing.
Make eCommerce easy with ChannelGrabber.